Podcast: Play in new window | Download
Subscribe: RSS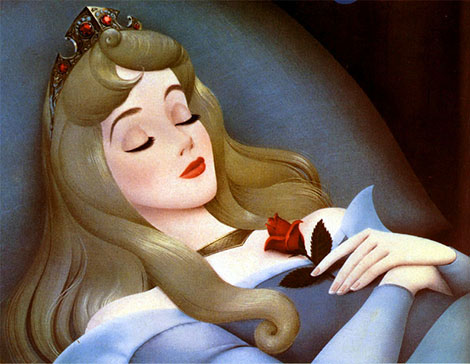 "Sleeping Beauty" is one of the most popular fairy tales of all time. The story with its many varied renditions and adaptations has intrigued readers and audiences for centuries.  It has been told and retold continuously in movies, plays, novels and poetry, resonating with our ancestors as well as our own generations.
This podcast contains certain copyrighted works that were not specifically authorized to be used by the copyright holder(s), but which we believe in good faith are protected by federal law and the fair use doctrine (Section 107 of the Copyright Act).
If you have any specific concerns about this podcast or our position on the fair use defense, please contact us at DSOPodcast@gmail.com so we can discuss amicably.  Thank you.
In this episode Disney's Sleeping Beauty is compared to the two versions of the fairy tale that Disney based their film on; "La Belle au bois dormant" ("The Beauty Sleeping in the Wood") by Charles Perrault published in his "Stories from Past Times" published in 1697, and "Dornröschen" ("The Little Briar Rose) in their "Children's and Household Tales" ("Kinder- und Hausmärchen"), published in 1812.
Comparisons are also made to the earliest writings of the "Sleeping Beauty" tale,  the "Histoire de Troïlus et de Zellandine, (Troylus and Zellandine)" an episode contained in "Le Roman de Perceforest (Book III, chapter lii)" written between 1330 and 1344, as well as "Sun, Moon and Talia" by Giambattista Basile in his 1634 work, "The Pentamerone".
Recommended Reading:
Sleeping Beauties: Sleeping Beauty and Snow White Tales From Around the World (Surlalune Fairy Tales Series)
– If the information I used in this episode didn't come directly from this book, the book showed me where else to go for more information. It's a wonderful book, with pretty much every "Sleeping Beauty" and "Snow White" story there is — highly recommended for anyone who wants to dig deep into these two fairy tales.
Bibliography:
Print
Bryant, Nigel, "Perceforest: The Prehistory of King Arthur's Britain", D.S. Brewer, 2011.
Heiner, Heidi Anne, "Sleeping Beauties: Sleeping Beauty and Snow White Tales From Around the World", CreateSpace Independent Publishing Platform (August 24, 2010)
Film
"Sleeping Beauty". Dir. Clyde Geronimi, Walt Disney Studios Home Entertainment, 2008. film.
Internet
http://en.wikipedia.org/wiki/Brynhildr Brynhildr
http://en.wikipedia.org/wiki/Perceforest Perceforset
http://en.wikipedia.org/wiki/Sun,_Moon,_and_Talia Sun, Moon and Talia
http://en.wikipedia.org/wiki/Sleeping_Beauty Sleeping Beauty
http://disney.wikia.com/wiki/Sleeping_Beauty Sleeping Beauty
http://www.sparknotes.com/film/sleepingbeauty/ Sleeping Beauty
http://www.pitt.edu/~dash/type0410.html Sleeping Beauty
http://www.surlalunefairytales.com/sleepingbeauty/history.html The History of Sleeping Beauty
http://www.surlalunefairytales.com/pentamerone/29sunmoontalia1911.html Il Pentamore; or The Story of Stories by Giambattista Basile Sun, Moon and Talia
http://uncoy.com/2006/05/sleeping_beauty_1.html Sleeping Beauty – Giambattista Basile (aka The Sun, Moon and Talia