Podcast: Play in new window | Download
Subscribe: RSS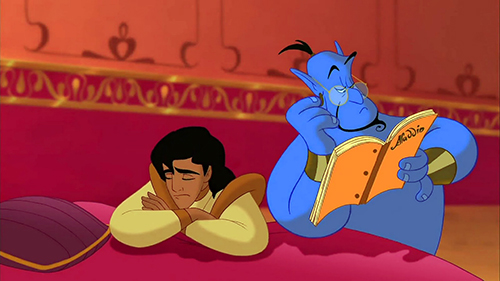 The story of Aladdin is one of the most familiar narratives in all of literature, a classic 'rags to riches' tale featuring a young hero who has to learn an important lesson; an exotic setting; a good healthy dose of magic; a beautiful heroine; and an evil villain (or two, depending on which version of the story you follow).In this episode I'll discuss the differences between Disney's "Aladdin" and "Aladdin or His Magical Lamp" as told by Queen Scheherazade in the original "One Thousand and One Nights", telling each story side by side.
This podcast contains certain copyrighted works that were not specifically authorized to be used by the copyright holder(s), but which we believe in good faith are protected by federal law and the fair use doctrine (Section 107 of the Copyright Act).
If you have any specific concerns about this podcast or our position on the fair use defense, please contact us at DSOPodcast@gmail.com so we can discuss amicably.  Thank you.
Outtakes
Some parts of the episode were cut for time, or to streamline the episode so that it stayed on point. Here are a few of the ones I liked.
"The Thief and The Cobbler"
"Would-Be Censors"
"Cave of Wonders Improv"
Music Credits
The Fairy Tale by Roberto Ignis
Middle Eastern Cinematic Trailer by Omegamusic
Road to Jerusalem by Fabo
Habib Elomr by Abdul Khalil Ensemble
Hebbena by Abdul Khalil Ensemble
Belly Dancer by soundroll-music
The Witch by Basil Poledouris ("Conan The Barbarian" Motion Picture Soundtrack; Universal Music Enterprises)
Dynamic Arabic Textures by music_people
Recommended Reading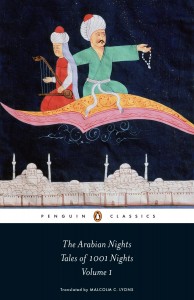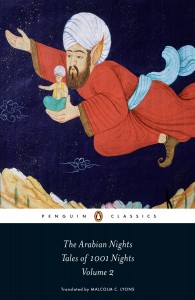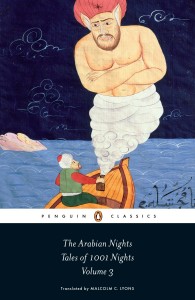 Bibliography
Print
Lyons, Malcom; Lyons, Ursula "Art of Mulan, "The Arabian Nights: Tales of 1,001 Nights: Volume 1" Penguin Classics (February 4, 2010)
Lyons, Malcom; Lyons, Ursula "Art of Mulan, "The Arabian Nights: Tales of 1,001 Nights: Volume 2" Penguin Classics (February 4, 2010)
Lyons, Malcom; Lyons, Ursula "Art of Mulan, "The Arabian Nights: Tales of 1,001 Nights: Volume 3" Penguin Classics (February 4, 2010)
Film
"Aladdin" Dir. Ron Clemens, John Musker, Buena Vista Pictures 1992
"The Thief of Baghdad" , Dir. Ludwig Berger, Michael Powell, Tim Whelan, United Artists, 1940
World Wide Web
http://en.wikipedia.org/wiki/Scheherazade – Scheherazade
http://en.wikipedia.org/wiki/One_Thousand_and_One_Nights – One Thousand and One Nights
http://en.wikipedia.org/wiki/Magic_carpet
http://en.wikipedia.org/wiki/The_Thief_and_the_Cobbler
http://en.wikipedia.org/wiki/Aladdin
http://disney.wikia.com/wiki/Aladdin
http://en.wikipedia.org/wiki/Oriental_studies
http://en.wikipedia.org/wiki/Antoine_Galland
http://en.wikipedia.org/wiki/Scheherazade
http://en.wikipedia.org/wiki/One_Thousand_and_One_Nights