Podcast: Play in new window | Download
Subscribe: RSS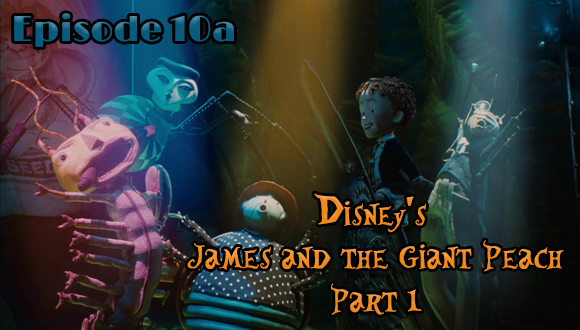 Comparing and contrasting Disney's "James and the Giant Peach" with the classic children's novel by Roald Dahl
This podcast contains certain copyrighted works that were not specifically authorized to be used by the copyright holder(s), but which we believe in good faith are protected by federal law and the fair use doctrine (Section 107 of the Copyright Act). If you have any specific concerns about this podcast or our position on the fair use defense, please contact us at cinemastoryorigins@gmail.com so we can discuss amicably.  Thank you.

Produced By
Amanda Welker ★ Anne Hamilton ★  Bruce Strong
Carolyne Mathlin ★ Cameron Jezorek ★ Courtney Hickling ★ Darin Davis
Eric Mansilla ★  Gabriel Stocker ★ Henna K.
Joe Stillwell ★ Juliet Lynch ★ Kathleen Hale
Melanie Bennett ★ Melannie Johnson Savell ★ Misty Shelton
Nicholas Terra ★ Peter Gordon ★  Saood Ul-Hasan
SDpfeiffy ★ Vaughn M. Dennis
[Read more…] about CSO 010a Disney's James and the Giant Peach Part 1